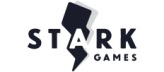 Postal address:
51A K. Tsetkin str, 11th floor, Minsk, Belarus, 220004.
Website:
stark-games.by
E-mail:

Phone:
+375-29 3241223
STARK GAMES
Stark Games, Limited liability company
Stark Games focuses on development of multiplayer free-to-play games for social platforms and mobile devices.
The titles designed by the company are steadily topping the rankings of major social networks: VK and OK. They are currently starting to sweep markets of the US and Western Europe. The portfolio of the company comprises various titles tailored for different audiences: casual, mid-core, and hard-core.
The company utilizes the following programming languages and technologies in course of product development:
back-end: PHP 7, web-socket;
front-end for web: Flash + ActionScript 3, Unity WebGL + C#; HTML5, JavaScript;
front-end for mobile platforms: Unity3D + C#, Java, C/C++, Objective C, Android, iOS.
Target Activities:
IT projects: