Six HTP Companies on The 2017 Global Outsourcing 100® List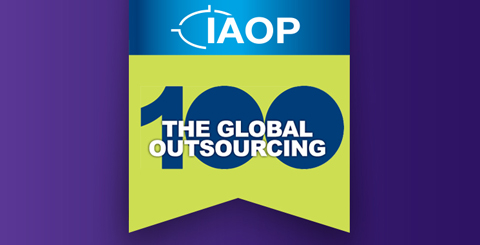 21 February 2017
21 February 2017
On February 20 2017, the International Association of Outsourcing Professionals® (IAOP) announced the companies named to its The 2017 Global Outsourcing 100® listing on the Outsourcing World Summit in San Antonio, Texas (the USA). Among the world's best outsourcing providers, there are six HTP resident-companies:
EPAM,Intetics,Ciklum,Itransition, IBA Group, and Bell Integrator.
Companies were judged on five critical characteristics: size and growth; customer references, awards & certifications, programs for innovation, and Corporate Social Responsibility.
Inna Proshkina, Marketing Director at Bell Integrator:"We are very proud to make the list of the world's best outsourcing companies for the second year in a row. We thank IAOP for recognizing Bell Integrator's ongoing success and excellence in delivering services that exceed clients' expectations."
"Now, more than ever, outsourcing end users need to be able to easily identify and select the right company for their outsourcing needs. The GO100 is the definitive guide to help companies research and compare service providers with whom they are considering relationships," said Debi Hamill, IAOP CEO and Global Outsourcing 100 co-judging chair.
For reference:
IAOP is a global association that brings together customers, providers, and advisors in a collaborative, knowledge-based environment that promotes professional and organizational development, recognition, certification and excellence to improve business service models and outcomes. With over 120,000 members and affiliates worldwide, IAOP helps companies increase their outsourcing success rate, improve their outsourcing ROI, and expand the opportunities for outsourcing across their businesses.