We Invite Belarusian Schools to Join Programming in Scratch Project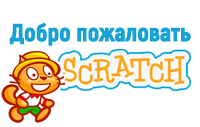 30 August 2017
30 August 2017
TheHi-Tech Park and the Ministry of Education of the Republic of Belarus continuetheirjoint educational projecton teaching students of grades 2-6 programming in Scratch in the new academic year.
The project is aimed at developing students' algorithmic and logical thinking and basic programming skills.
Last year, the project was piloted in 15 schools in the Grodno and Vitebsk regions.
The Educational Center of the Hi-Tech Park helped totrain 48 teachersfor the project, including 23 elementary school teachers. Over 600 students attended elective classes in Scratch last year.
By now, participants of the project have:
proved educational programs for electives in programming in Scratch for students in grades 2-6;
developed topic planning for electives;
created methodological and other support materials for elective classes within the educational programs "Creative Activity in Scratch" and "Computer Game Development in Scratch";
developed and published the online course"Introduction in Programming with Scratch"for elementary school teachers.
All the materials are published at scratch.by.
Online Scratch community was organized on the website to allow teachers exchanging their experience and ideas.
The project is supported by HTP residents and Belarusian IT companies. HTP resident companies equipped 8 computer classrooms for 122 students in Belarusian schools.
The teachers' work was highly valued by Mitchel Resnick, Director of the Lifelong Kindergarten research group at the MIT Media Lab (where Scratch was developed), at the Scratch Conference 2017 in Budapest in August.
It is planned to increase the number of participants of the educational project in the new academic year.
Join the project and keep on scratching :-)