Centre of banking technologies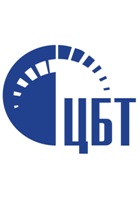 OJSC Center of Banking Technologies was founded in 1997.
Currently the Company employs 120 people in Minsk and Vitebsk.
The company specializes in the following activities:

Software analysis, design, and engineering.
Design, development, maintenance, realization, operation of software and (or) soft hardware on the basis or with the use of transaction block ledger (blockchain).
Technical and (or) cryptographic information protection, including electronic digital signature use.
Analysis of information needs of legal entities and individual entrepreneurs (system analysis, business analysis), consulting on the use of information technologies for the purpose of innovation (re-engineering) of business processes with development of technical requirements for information systems and software.
Software publishing activities.
During the period of its activity OJSC Center of Banking Technologies has become one of the main developers of software solutions for the National Bank of the Republic of Belarus (more than 50 computer-aided systems and complex IT systems) which are maintained by the Company in order to ensure the required level of automation of business processes.
Thanks to the high qualification of its employees, OJSC Center of Banking Technologies is involved by the National Bank in the implementation of national-grade innovative projects. Thus, in 2017 our Company was the first in the banking sector to develop a blockchain platform solution, as well as an application solution of blockchain technology for the issued bank guarantees, which is currently used by banks and is maintained by the Company.
Also, using blockchain technology, the Company has developed Smart Register Software Solution for OJSC Belarusian Currency and Stock Exchange for keeping a register of securities transactions on the stock exchange and over-the-counter markets.
HTML5, C# 7.0, .NET Core 2.2, ASP.NET Core 2.2, Ajax, JavaScript, CSS, LESS, SQL Server, jQuery, Vue JS, JSON, XML, Entity Framework Core, DHTML, SAP technologies, and etc. are used for developing.
About 30 domestic banks and enterprises cooperate with the Company.
The Quality Management System that was implemented in the Company in 2011 meets the requirements of the International Standard ISO 9001: 2015.
UNP: 101349508
Legal address: 7 Kalvarijskaya str.
Phone: +375-17-203-29-16
Email: cbt@cbt.by
Year of foundation: 1997
Activities:
Software development
Hardware and software packages development
---
Back to the list