HTP Business Incubator Startup – OneSoil – Raises $500,000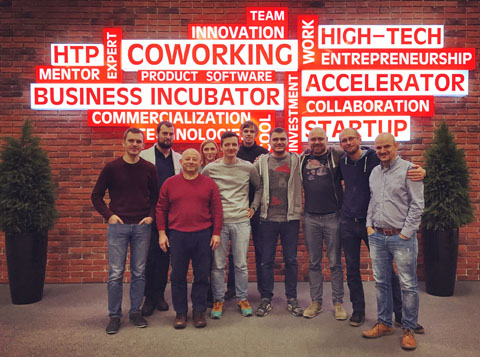 4 November 2017
4 November 2017
OneSoil, an AgTech startup based in the HTP business incubator, has raised $500,000 in seed round led by AI-oriented venture fundHaxus, and joined by co-founder of MAPS.ME and AIMATTER Yuri Melnichek, and angel investor andEPAM co-founder Leonid Lozner.
OneSoil is developing an AI-powered precision farming platform to help farmers monitor fields, plan farming operations, increase productivity, and save resources using machine learning for farm data and computer vision for spatial imagery. The solution allows farmers to increase agricultural productivity.
Yuri Gurski, founding partner at Haxus, believes that agriculture is a $3 trillion industry ripe for innovation: "By 2050, about 10 billion people will inhabit the planet, while only 40% of its land will be suitable for farming; and climate change challenges are not making things easier. Technology can help cut farming costs, as well as produce healthier products and cleaner water, making it a win-win for both producers and consumers. Haxus is excited to join the AgTech revolution together with the bright minds of OneSoil team."
Slava Mazai, co-founder and CEO at OneSoil, notes that the time needed for data collection and analysis is the main entry barrier for new players. It took OneSoil 3 years to collect tens of millions of data points from the fields, create algorithms and models for data processing, and build proprietary hardware for data collection.
"In Belarus, an average farmer overpays about $400,000 per 10,000 hectares. The number can get much higher for Western Europe or North America. By using precision farming, about 20% of costs can be cut. Data-driven decisions are the inevitable future of agriculture that we are building right now", says Usevalad Henin, co-founder and Chief Science Officer at OneSoil.
The raised money will enable the OneSoil team to accelerate and start developing a revolutionary AgTech solution.